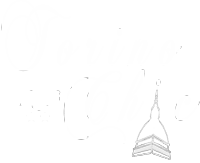 The House
Torino Chic B&B is situated in the heart of Turin's historical center, in an ex convent of the first '700. Torino Chic B&B was born in a noble plan of an ancient building.
The Bed & Breakfast is situated inside the Famous Roman Quadrilatero, a district with a lot of places where you find the Turin's movida and it is a strategic point of departure to visit the city too.
The rooms have been studied with a Chic mark joining modern art and retro fashion remembering some characters that have left their unforgettable mark in the Cinema's history.
Torino Chic B&B offers to the guests a big area where it is possible to read.
The structure has an elevator, with easy access to the public and private car parking. It is an ideal choice for people who want to visit the city, for business or for study. Thanks to its lucky position, the B&B results comfortable to the services and to the transports. Near there is the Subway stop and the Bus stop, so every point of the city is reached in few minutes. In front of the house there is Turin Bike Sharing (service of sharing bicycles).
Availability and Courtesy distinguish our structure.