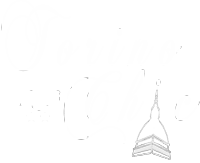 Find Us
TORINO CHIC BED &amp BREAKFAST
32, Santa Chiara Street Turin Italy
Mobile (+39) 348.7518413
info@torinochic.com
Put in a strategic position to visit the city, we are inside the famous Roman Quadrilatero pedestrian zone. It will allow you to enjoy Torino true essence and at the same time it will allow you to reach the most important monuments without car.
We are only 2 blocks far from Garibaldi Street (the shopping street). It will guide you to Castello Place center, the historical city heart where you find the beginning of the famous Rome Street.
Roman Quadrilatero 1 minute on foot
Mole Antoneliana 15 minutes on foot
Cathedral 8 minutes on foot
Egyptian Museum 13 minutes on foot
Castello Place 12 minutes on foot
Gran Madre Church 27 minutes on foot
Roma Street 12 minutes on foot
Railways Station 11 minutes on foot
Subway Station 11 minutes on foot
Taxi Station 3 minutes on foot
How to reach us
From the airport take the train towards Torino, go down at Porta Susa Station and follow these instructions.
From Porta Susa Station, left direction until Statuto Place, turn right in Garibaldi Street. When you are in Consolata Street turn left and on the corner at 32, Santa Chiara Street you will find Torino Chic B&B.