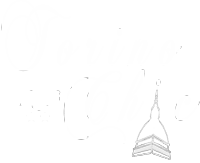 The Surrounding Area
Turin is rich in events and in history and in the last years it has given its attention to the international tourism for the variety of offers that the tourist can take visiting it. In Mole Antoneliana, symbol of the city, there is Cinema Museum. Egyptian Museum, the second more important in the world; Risorgimento Museum, the first Italian Parliament. Palazzo Madama, Palazzo Reale, the Cathedral with Guarini's Chapel where the Sacred Shroud has been exposed.
Many churches. Just in front of Torino Chic B&B there is Consolata Sanctuary, the most important cult place.
Gran Madre church with the Po River and the navigation on Valentina and Valentino boat, Medieval Suburb and Automobile Museum.
Every Saturday it is possible to visit the characteristic Porta Palazzo Market (Porta Pila) that it is transformed in Gran Balon the second Sunday of every month. Before come back to the B&B we recommend to go to the place where "bicerin" was born, a typical warm drink, preferred by Camillo Benso count of Cavour. It is situated only 50 m. far from us.

Main distances from us:
Castello Place 800 m.
Royal Palace and royal gardens 900 m.
Palazzo Madama 900 m.
Egyptian Museum 970 m.
Obelisk 150 m.
Roman Quadrilatero 50 m.
Porta Palazzo Market 300 m.
Palazzo di Città 400 m.
Mole Antoneliana 1,4 Km.
Cathedral 600 m.
Sacred Shroud Museum 600 m.
Gran Madre di Dio 2,1 Km.
Consolata Sanctuary 50 m.
San Carlo Place 950 m.
Al Bicerin Cafè 50 m.
Roma Street 800 m.
Vittorio Emanuele Place 1,6 Km.
Cinema Museum 1,4 Km.
Regio Theatre 900 m.
Carignano Palace 950 m.
Queen's House 3,1 Km.
Superga Cathedral 7,1 Km.
Lingotto Fiere 5 Km.
GAM (Modern Art Gallery) 1,4 Km.
Automobile Museum 4,4 Km.
Italian Risorgimento Museum 950 m.
Oriental Art Museum 150 m.
Pietro Micca Museum 650 m.
Contemporary Art Museum 13 Km.
Rivoli Castle 13 Km.
Valentino Castle 2,5 Km.
River Po Murazzi 2 Km.
Stupinigi Castle 10,4 Km.
Scaccabarozzi House 1,7 Km.
Palagiustizia 1,5 Km.
Officine Grandi Riparazioni 1,7 Km.
Sandretto Re Rebaudengo Foundation 2,9 Km.
Venaria Palace 7,7 Km.
La Mandria Park 9,5 Km.
Valentino Park 2 Km.
Tesoriera Park 3 Km.
Porta Nuova Station 1,4 Km.
Porta Susa Station 800 m.
Lingotto Station 5,7 Km.
Caselle Airport 12,5 Km.
Turin Olympic Stadium 4,2 Km.
Juventus Stadium 4,3 Km.
Palaoimpico (Isozaki) 4,2 Km.
PalaRuffini 4 Km.
Fausto Coppi Motovelodromo 3,2 Km.
Turin Eye 500 m.
Rai Auditorium 1,2 Km.
GruVillage 5,5 Km.
Palazzo Nuovo University 1,5 Km.
Architecture University 2,4 Km.
Molinette hospital 3,8 Km.
Maria Vittoria hospital 1,7 Km.
C.T.O. hospital 4,7 Km.